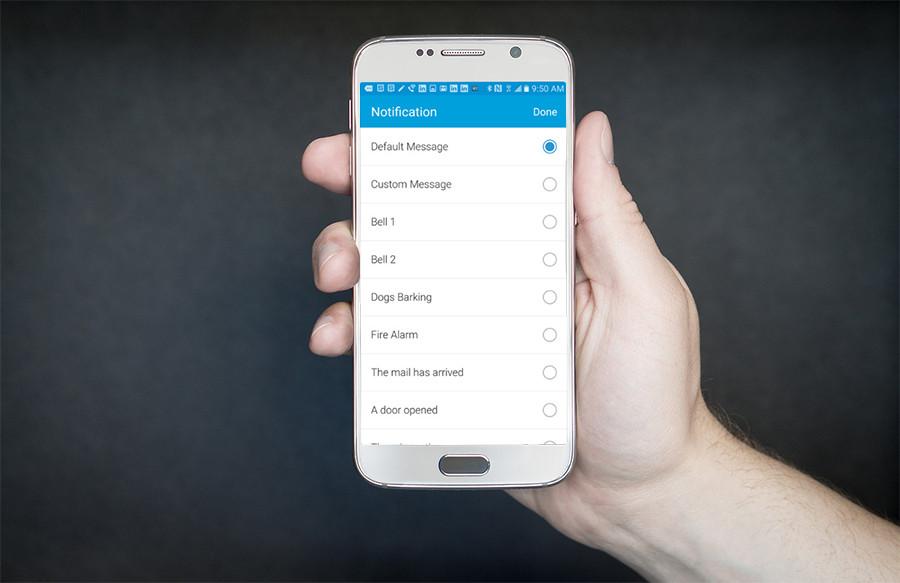 2 Things Your SmartThings System Probably Can't Do Yet
Do More with Devices that are Compatible with SmartThings
SmartThings is an awesome platform for DIY smart home automation. One of the reasons we love it is that it's compatible with Z-Wave technology, so you can add in a wide variety of devices and features beyond the basics. So if you're currently just using a standard SmartThings system for lighting or climate control, you probably don't realize all the awesome things you could add in. Here are a two of our favorite things to do with devices that are compatible with SmartThings:
1. Stop Water Damage
Leak sensors are common within SmartThings systems, but on their own, the sensors are a passive addition to your home. What we mean by that is that if a pipe or appliance in your home does spring a leak, usually all a leak sensor can do is notify you that there's an issue. So what happens if that leak occurs while you're on vacation or traveling for work? You know that your house is flooding, but there's not much you can do about it.
By adding a smart water main shut-off valve to your SmartThings system, you can move from passive notifications to active water leak prevention. That's because the device is placed directly on the valve that controls your home's plumbing. If a sensor identifies a leak, it uses your SmartThings hub to communicate to the smart device on the valve, which then automatically turns off the water. It can prevent gallons of water spilling onto your floors and furnishings.
2. Catch Mice
The traditional mousetrap has gotten a smart upgrade, and now you can add it to your SmartThings system. Instead of having to go into attics, crawl spaces, and basements each day to check if Stuart Little has been captured, you can simply wait for a notification on your smartphone that the trap has been successful! This also helps avoid another annoying and potentially nauseating situation: forgetting to check the trap until the odor makes its way to your living areas. You'll instantly know when it's time to empty the smart mousetrap.
From your SmartThings app, you can see if the Mouser is armed, how much battery life it has, and if it has been tripped by a rodent. You can also easily set up custom notifications and reminders to replenish the bait.
If you're worried about the complexity of adding devices beyond SmartThings' standard options, there's no need for concern. Dome's Z-Wave devices are designed to integrate quickly and easily, and we've put together an entire support site full of guides to help you along the way.  
The versatility of Z-Wave technology is definitely something you should be taking advantage of. To design a smart home system that truly is personalized to fit your lifestyle, check out our other Z-Wave products.