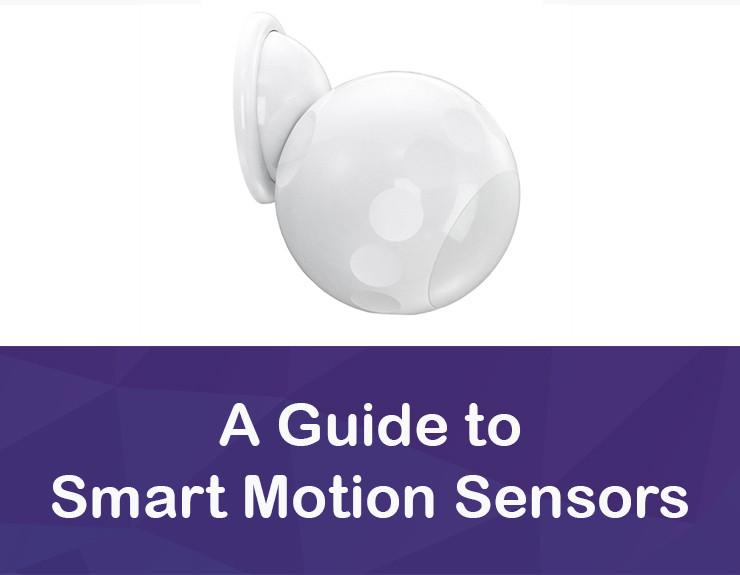 How to Choose the Best Smart Motion Sensor
Get the Best Devices for Your Z-Wave Home Automation System
There are a lot of different devices you can incorporate into your home automation system, and if you're reading this, you've probably already decided that smart motion sensors should be added to the mix. It's a good choice; motion sensors can be helpful for smart scenes and security!
But how do you find out which motion sensor is right for your setup? Here's our guide to picking out the best one.
1. Figure Out Compatibility
A motion sensor designed for a Z-Wave home automation system won't be the right device if you own a non-Z-Wave system. A lot of hubs offer compatibility for multiple connectivity types, but we recommend that you standardize on Z-Wave since it's the most versatile and intuitive platform.
2. Look for the Right Features
When looking at smart motion sensors features, we like to put them into two categories: "need to haves" and "nice to haves." Avoid any motion sensor without the "need to haves." The other features are more a matter of personal preference.
Need to Haves
Adjustable Sensitivity:One of the main concerns with smart motion sensors is that they'll swing too far to one extreme. Either they'll be too sensitive, or they'll fail to pick up on movement when you want them to. That's why it's important to get sensors that allow you to adjust the sensitivity to your liking.
Light Sensors:Many motion sensors also have the ability to track the amount of light in a room. This multipurpose functionality is great for creating lighting scenes, especially if you want to trigger the scene by walking into the room.
Long Battery Life:When you have motion sensors running 24x7, 365 days a year, it's important to choose a battery that you won't have to swap or recharge every six months. Look for a sensor that has at least a two-year battery life. Fortunately, one of the main features ofZ-Wave technologyis how efficient its battery usage is!
Nice to Haves
Wide Coverage:Take a look at the degree coverage of the motion sensor you're considering. Does it have an extra wide monitoring field or is it more of a "one track" focus? A wider coverage (90 degrees or more) will allow you to use it for more things, but it might not be the right fit for a specific security application.
Operating Range:
One specification that will differ between sensors is the operating range (e.g. how far you can place the sensor from your smart hub). If you don't want to be limited by where you can place the motion sensor, choose one that has an extensive operating range. That usually means at least 100 feet.
Flexible Mounting Options:f you're just planning on sticking the motion sensor on a bookshelf, then you may not need a sensor that can easily mount anywhere, but it is definitely convenient. A flexible mount allows you to place the motion sensor in the upper corner of a room, for example, so that you can have full coverage for capturing movement.
Unobtrusive Design:A motion sensor shouldn't be easily noticeable by burglars, and it also shouldn't distract from the décor and design of your home. Look for a small, sleek device with a low profile.
LED Disable/Enable:Most motion sensors have an LED light that blinks to indicate that motion was detected. This can be very useful at times, but in other instances, that little light can become annoying. When you want complete darkness in a room, you should have the ability to enable or disable the LED light.
Adjustable Timeout:Motion sensors are often used to trigger smart scenes, such as turning the lights on or off depending on if someone is in the room. Most motion sensors have a standard timeout time, which means that after someone leaves a room, the sensor waits the same amount of time (say, five minutes) before turning off the lights. However, the standard timeout might not be a good fit in some cases. For example, do you really want the motion sensor leaving the light on in the hallway for five minutes after you pass through? Five seconds would probably be better. That's where an adjustable timeout comes in handy. Instead of a default time for everything, you can set the timeout to trigger after 5 seconds or 30 minutes, depending on what makes sense for you.
Now you're ready to explore the different motion sensor options out there! Click here to check out Dome's Z-Wave motion sensor, or give us a call at (855) 249-1754 to learn more about the different devices you could add to your smart home system.